We all have grown up hearing a common proverb, " Health is wealth".
Health plays an important role in the overall well-being of human beings. Good health is linked to overall happiness and it also contributes to the economical growth of the person and family. Good health is interdependent on physical, social, spiritual, intellectual and emotional wellness. In addition, a balanced health comprises of a health triangle. It includes physical, mental and social health.
However, no one is healthy today due to a hectic lifestyle. Although one can consider themselves healthy but are they really healthy? Moreover, there is no such thing through which one can keep a check on their health.
There is an old saying, " Prevention is better than cure".
This correctly suits the above situation. If in any manner, a person can keep a check of their health then they can refrain from ill eating habits and other things in order to remain healthy.
Earlier it was very difficult to keep a check on your health but now, maintaining health is at your fingertips. eKincare.com brings you the methods to remain healthy.
Founded by a team of seasoned professionals with varied international work experience across product marketing, technology, and medicine. eKincare's founding team shares a passion for solving complex issues seeding from their own personal experiences, a love of technology and a belief that, if you combine the two in an engaging way, customers will ultimately win.
ekincare aims to–
Diagnose chronic diseases early
Provide better insights into your health
Empower you to take charge of your health
In addition, eKincare serves its customers through various features–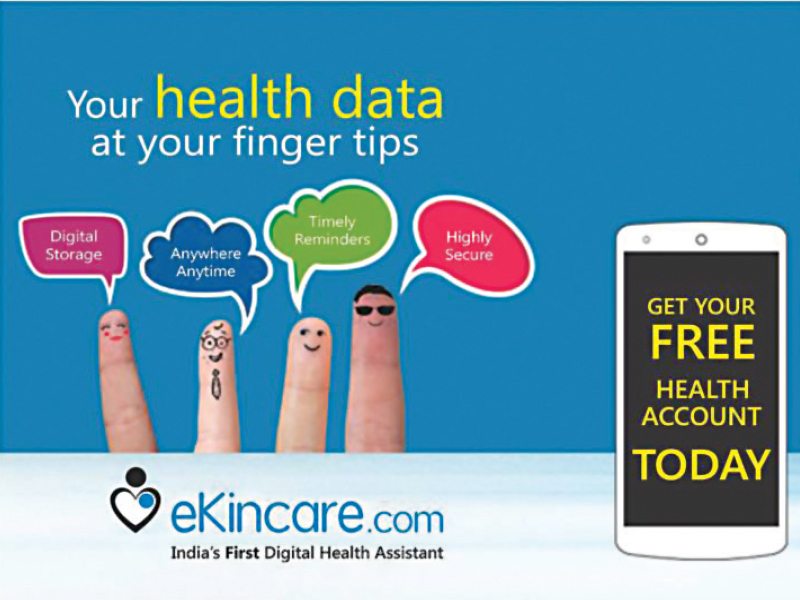 Personal health record-  Keep all of your and your family's health records at one place and access it from anywhere, anytime using a computer, smartphone or a tablet.
Simple and easy- Now taking charge of your health is as easy as taking a selfie. Just take a picture of your medical records using our app and we take care of the rest.
Online lab results- We convert the data from your medical records into easy to understand color-coded summaries, graphs, and trackable timelines.
Timely reminders- We'll remind and schedule your appointments for timely immunizations, follow-ups, updates etc. Take the stress out of managing your health.
Highly secure- We are serious about your privacy. Your data is transmitted using 256-bit encryption safely to a highly secure world-class data center.
Deals on health checkups- Get up to 70% off on your health checks. With a network of 1500+ partner locations, we've made it extremely convenient to avail it.
Expert opinion- Securely sharing your medical records with a trusted individual or a panel of doctors is just a simple click away. Their access is revoked after 48 hours.
Blood SOS- In the case of emergency reach out to eKincare's database of matching blood donors who are within the 10Km radius or be someone's guardian angel.
Hydro care- Stay fit. Drink water. Hydro care is your personal assistant that ensures you stay hydrated throughout the day to beat your daytime fatigue.
Now with eKincare, managing health is no longer tough. Just a click and you are safe with eKincare professionals.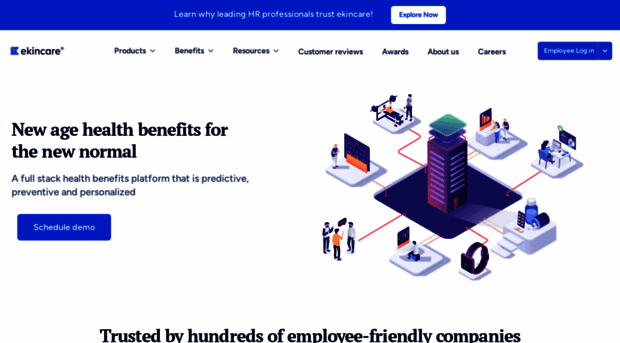 You can download the app from google play store from the following link-  https://play.google.com/store/apps/details?id=com.ekincare&hl=en
Also, you can download it from App store on iPhone.
After downloading the app, explore the app and its various features. All you need to do is just go their Facebook homepage, write your review using #eKincareFeedback with the screenshot of the app. Honest reviews will be given a 1000 Rs. Voucher. Enjoy the Feedback Festival at ekincare.com
PS- All Image Courtesy- Google Images.